History of IRELAND Valves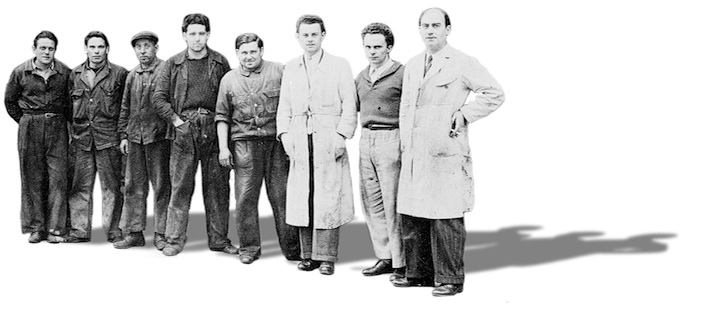 Mr. Henry IRELAND on the right and his team.
In 1933, the engineer Henry IRELAND founded the "Ets. H. IRELAND" Company (which became IRELAND Valves). The company was then performing maintenance and refurbishing of industrial valves for thermal power plants and for the gas industry companies.
Over the years, the company grew and diversified into other fields. Gradually, IRELAND Valves thus became a retailer for many valves manufacturers.
Gaining knowledge, skills and broadening its scope of competences, IRELAND Valves early decided to design, develop, engineer and produce its own products range (globe valves, check valves, safety valves, control valves, etc).
IRELAND Valves specialized in cryogenic valves and oxygen service valves fields.
Today, it is known as an experienced, high-achieving and reliable valves manufacturer. Our commitment for quality and customer's satisfaction as well as our high-performing design, production and control means grant our produces an international renown.